Real Estate Collection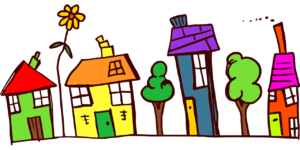 The Real Estate Collection
Did you know that the right scent can help sell a home?
A study done by Nike discovered that they could increase the intent to purchase by 84% through the introduction of scent into their stores.
A study from Washington State University conducted by Eric Spangenberg, a pioneer in the field of sales and scents and dean of the College of Business showed that the right aroma will influence people to buy something and that sales went up by 20% when an orange scent hung lightly in the air. He also stated that single indentifiable scents such as orange or maple are easier to "process" than complex smells like chocolate chip cookies.
So – no need for cookies – we have a simple solution to baking, candles and deodorizers!
Turn sniffers into buyers with these comforting and homey scents. Engage your prospect's sense of smell. Zap away musty and yukky odors prior to every showing or open house. And – give these 2 ounce sprays as listing thank you gifts to each and every seller. We can even private label with your or your company name too!
Client Gifts – Ask us about our gift basket of essential oil products to give to your clients. They will remember you every time they use them and appreciate your thoughtful and unique gift choice.
Private Label – We can add your name or company name to our products to further brand your gifts. Or private label and resell them. We have an affiliate program to suit your needs.
Email pr@zapnzen.com or leave a message 440-725-5462 or contact below
Wanna know more?
While tradition suggests that freshly-baked chocolate chip cookies will add a homey feel for guests, new research says that the smell of these baked goods may actually be overwhelming potential buyers.
According to The Wall Street Journal ("Using Smell to Make a Sale," February 15, 2013), complex scents—like cookies and potpourri—can unintentionally distract potential buyers from focusing on your home because they could be subconsciously trying to decipher the aroma. Researchers tested this theory by adding various scents to a home décor store in Switzerland. Of the 402 people observed, consumers on average purchased 31.8 percent more when the store was scented with a simple scent—such as orange or maple —than when it was scented with a complex scent; consumers on average purchased 23.6 percent more when the store was scented with a simple scent than when it wasn't scented at all.
Eric Spangenberg, Dean of the College of Business at Washington State University and member of the research team, says people selling their homes can apply the same principles. He recommends using simple scents for showings because it's easy for people to process these aromas. Without having their focus pulled away by complex smells, potential buyers can give more focus to the house and in turn be more open to spending.
And finally – many people are sensitive to synthetic fragrances found in candles, potpourri and room fresheners. Most of these are heavy and cloying too. It's just too much and too obvious. Our sprays our gentle and made from essential oils. Simply mist lightly in the kitchen or wherever lingering odors or mustiness occur.
Categories: Solutions