Pat Rullo – Founder & Author/Speaker/Radio Host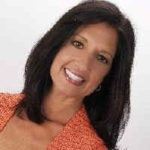 ZAPnZEN is the fun sister to our original TINY DROPS whose mission is to introduce and provide health related solutions using natural alternatives to Big Pharma. Our MRSA SPRAY was the first product created based on very specific scientific evidence that points to the efficacy of essential oils. 
Once word spread through our live PATIENT SAFETY EVENTS and RADIO PROGRAMS, our audience began to request solutions to some rather unusual situations. This was the impetus to create the ZAPnZEN Collection.
Some people mistakingly believe that using essential oils is for the 'woo woo' crowd. But – we've proven that using essential oils does not have to be so serious. So you'll find a light-hearted collection with ZAP and a more traditional collection with ZEN.
At ZAPnZEN we may be fun – but every blend we offer is based on facts and science. So go ahead – suit your mood. ZAP away the problem or ZEN it out of your way.
For detailed information about essential oils and the science to substantiate claims, please visit the Tiny Drops website – http://www.tinydropseo.com
Here's how we're different
Our oils are certified organic. 

We are not associated with any multi level marketing companies. In fact, we are not associated with anyone who controls our process, quality or price.

We source our oils directly from a single supplier. This assures us and you of high quality oils that are not marked up tens of times to support multi-levels of unkown people. This is how we keep our prices affordable.

We blend our oils upon order. This means that your oils do not sit on shelves, do not travel great distances in heated carriers and are not last year's news.